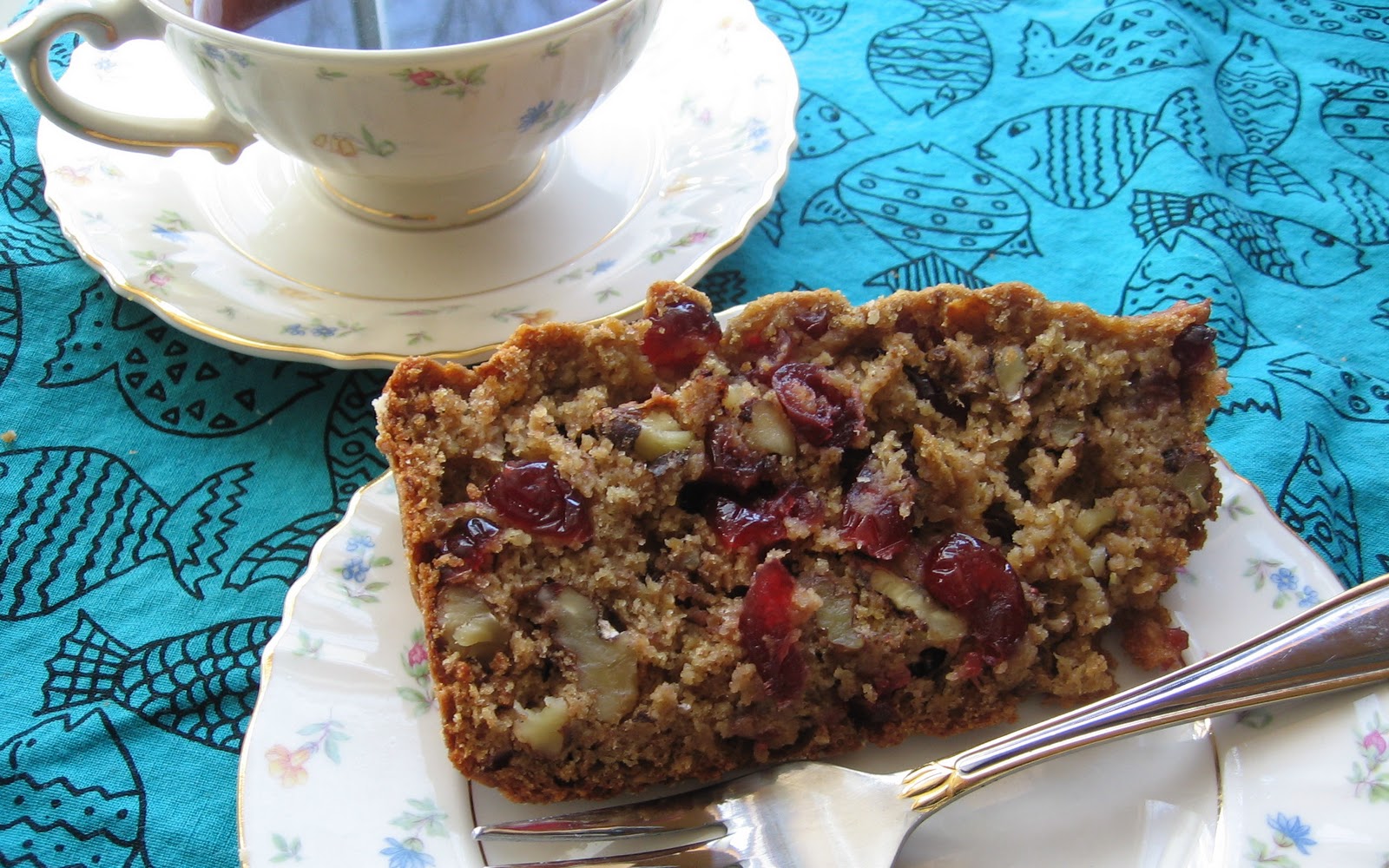 This festive quick bread can be made from common items on your pantry shelf. Not overly sweet, it can be served for breakfast, tea, or as a light dessert.
Serves 8-10.
Ingredients:
1/2 c orange, pineapple or apple juice
1 cup dried cranberries
1-20 oz can cut yams in light syrup
2 large eggs, lightly beaten
1/2 c brown sugar, packed
1/3 c sunflower oil
1 tsp vanilla extract
1-1/2 c all-purpose flour
1/2 c wheat germ
1 c walnuts, coarsely chopped
1 tsp cinnamon
1/4 tsp allspice
1 tsp baking powder
1/2 tsp baking soda
1/4 tsp salt
Directions:
Preheat oven to 350 degrees. Generously grease a 9 x 5 x 3-inch loaf pan with vegetable shortening and dust with flour. In a small saucepan, bring the orange juice and cranberries to boil. Lower heat and simmer the cranberries 5 minutes, stirring often until juice is nearly gone. Remove from heat and allow to cool 15 minutes.
In a medium bowl, mash the yams (and their liquid) with a potato ricer or fork until fairly smooth. Add beaten eggs, brown sugar, oil, and vanilla. Stir in cranberries with any juice remaining.
In a large bowl, combine flour, wheat germ, walnuts, cinnamon, allspice, baking powder, baking soda, and salt. Blend well.
Pour yam mixture into the dry ingredients. Mix just until moistened. Spoon batter into prepared loaf pan. Bake for 65-80 minutes or until a toothpick in center comes out clean and the top is browned. Turn out onto a rack to cool for at least one hour before cutting and serving.