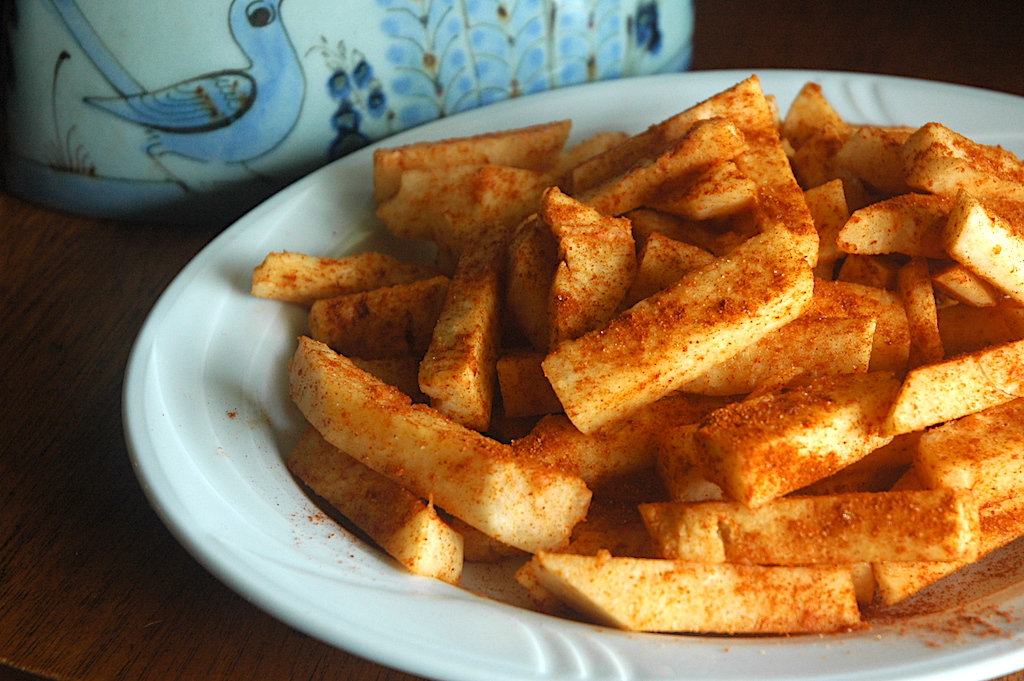 This is one of the healthiest, crunchiest snacks I know. It is low in calories, has no added fat or sugar, and offers plenty of roughage. It is a favorite in Mexico, and it may prove to be a favorite on your movie or game night!
Ingredients:
1 chilled large jicama
1/4 c fresh lime juice
1 Tbsp chili powder
1/2 tsp cumin powder
1/4 tsp cayenne
1/4 tsp garlic powder
1/4 tsp onion powder
1/4 tsp ground coriander
1 tsp salt
Directions:
Peel jicama and cut in strips. (You should have 5-6 cups of strips.) Place in a large bowl.
Add lime juice and toss to coat everything.
In a small bowl, whisk together the remaining ingredients. Sprinkle only one-half of the spice mixture over the jicama.
Toss well until coated. Before serving, taste for seasoning, and sprinkle as much of the remaining spice over the top as desired.
Serve immediately, or cover tightly and refrigerate up to 4 days.